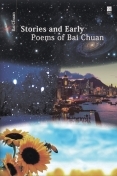 Stories and early poems of Bai Chuan
作者

Bai Chuan

語言

英文

頁數

131

出版社

紅出版 (青森文化)

分類

國際書號

9789888380268

出版日期

出版日期

2015-11-09

有存貨

是
In this region, medium streams sloppily freeze, except before an imminent severe snowstorm.
— LIFE AND DEATH OF SNOW
Originally written back in 1991, the first half, five short stories, remains special, being inspired by experiences of growing up, travel, and interactions with the animal world, even the eponymous centipede did exist!
As for the poems (written circa 1978 – 86), some of these were motivated by the Sino-British talks and Hong Kong's uncertain future, not to mention the astronomical interest associated with another group gripped by the enthusiasm aroused by planetary exploration. The others turn over themes of nature and life.
Note: In the first story, the region depicted has been administratively incorporated into the new Uonuma city. Slow business has led to shorter ski season and the shutting of lesser-known ski grounds.
目錄

STORIES

LIFE AND DEATH OF SNOW
THE STORM
THE CENTIPEDE
A WORM FOR MY SISTER
STINGS

POEMS

Part A Hong Kong (1978-84)

REFLECTIONS OF A UNIVERSITY STUDENT
WOE TO YOU, CITY MAN
IN THE BIG DEVELOPERS' DREAM
IN THE FAR, FAR EAST
WHAT'S THERE AWAITING
ALL THE THUNDERING ROUNDS
ISLAND EASTERN CORRIDOR:
'84 GRAND OPENING
YOU LIVE WITH THE MONSTER
THE PHOENIX TALE
A MODE OF TRANSPORT

Part B Planets, Stars

WONDERS OF THE NIGHT
THE GREAT ANDROMEDA GALAXY
THE EXPEDITION OF THE VOYAGERS
AN IMMENSE, ORDERED DOMAIN
ENCOUNTER WITH JUPITER
THE VIKINGS
THE MISSING SPARK
THE PIONEER
HAIL, HALLEY'S COMET
THEY CALLED THEM CHALLENGERS

Part C Nature

GOLDEN BEAUTY
YEARS ARE BUT A FRETFUL WINK
SILENCE STILL
THE NIGHT-WAYFARER
THE SEASONS
LADY DRACULA
THE ROACH
A SHELL ON MY PALM
SILENT IS THE NIGHT
BOO, TIME UNSTOPPABLE

Part D Life

THE LONELY WARRIOR
PLANTS MIGHT WITHER
TO FATHER
CARCINOMA
THE WITNESS STAND
FINAL VICTORY
TO MOTHER: AN INSCRIPTION
BURNING AT BOTH ENDS
FEVER IN MY HEAD
MANGLED VISION